ECE's Aaron Hawkins awarded prestigious IEEE Photonics Society Engineering Achievement Award
Aaron Hawkins was awarded the IEEE Photonics Society Engineering Achievement Award on June 7, 2019. The IEEE Photonics Society Engineering Achievement Award is given to an individual or a group for a single exceptional engineering contribution which has had a significant impact on the development of laser or electro-optic technology or the commercial application of technology within the past 10 years. Dr. Hawkins received the award for the invention and development of optofluidic waveguides and their applications, in particular commercialization for biomedical diagnostics.
The award, consisting of an honorarium of $2,000 and a medal, will be presented to Dr. Hawkins at the IEEE Photonics Conference in late September 2019.
Dr. Hawkins joined the BYU faculty in 2002 and currently serves as professor and department chair of the Electrical and Computer Engineering department. He directs the university's class-10 cleanroom facility and focuses his research on research in optofluidics, integrated optics, and MEMs. He received a B.S. degree from Caltech and a Ph.D. degree from the University of California, Santa Barbara. He was a co-founder of Terabit Technology and an engineer at CIENA and Intel. He has authored or coauthored more than 400 technical publications and is a fellow of the IEEE and the OSA. He has served as the editor-in-chief for the IEEE Journal of Quantum Electronics and currently serves as the IEEE Photonic Society's VP of Publications.
Hawkins, Aaron.jpg
Mark Philbrick/BYU
2009_Electrical_Aaron Hawkins_micro chip_lab.jpg
Mark A. Philbrick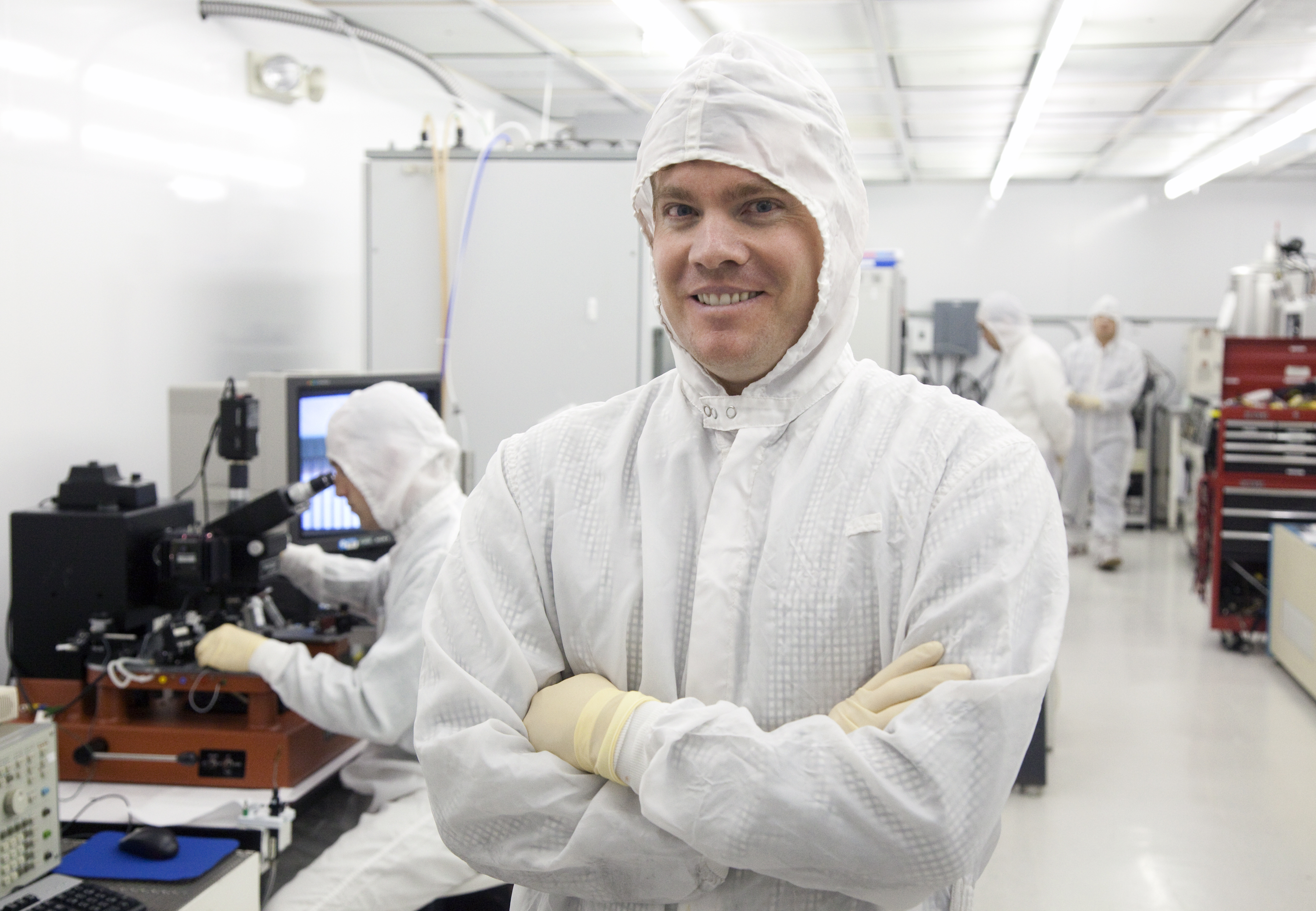 2009_Electrical_Aaron Hawkins_cleanroom micro chip_lab (1).jpg
Mark A. Philbrick
2009_Electrical_Aaron Hawkins_cleanroom micro chip_lab (2).jpg
Mark A. Philbrick